Get involved
Today, the world requires more from us - the challenges we face are bigger, and how we respond is more important. What sets Spartans apart is our drive to pursue new experiences and uncover solutions through collaboration, creativity and innovation. Whether you're here to learn, work or instruct, you can use sustainability as a vital tool to shape your experience on campus, ultimately contributing to a better world.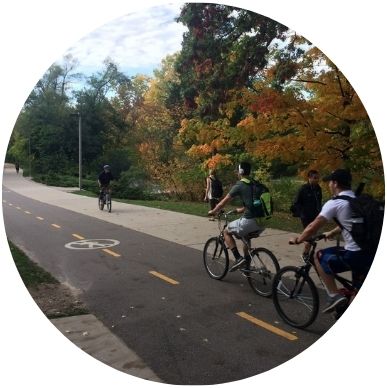 At MSU, we strive to make sustainable practices easy and integrated into campus culture. Find information about on-campus recycling, utilizing sustainable transportation, taking advantage of MSU-grown food options and more. 
Comprising the largest group on campus, students have a big impact on our campus landscape, culture and innovation. Whether you want to green your room or apartment, find a student group that empowers you to unleash your inner sustainability advocate, or enroll in sustainable academic programs, the opportunities at MSU are plentiful.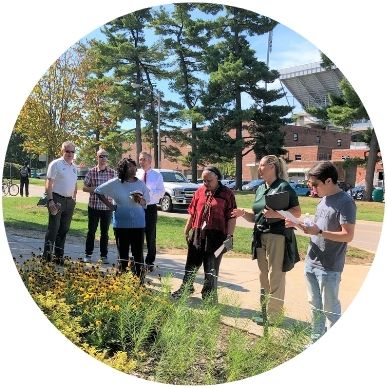 Every person has a role in advancing sustainable principles in their daily actions both on and off campus. To adopt a strong sustainability culture requires the university to empower and recognize their contributions and create an atmosphere encouraging innovation. Find out how to make your workplace more sustainable, check out MSU's sustainable policies, and learn how you can help students get involved with sustainability offerings at MSU.