Sustainable health at MSU
Sustainable health is a personal commitment to taking responsibility for your own health through proactive means. It contributes to a healthy body and balanced state of mind. Partners on and off campus offer a variety of programs and resources that promote sustainable health and wellness while supporting important causes for the Spartan Community. Participate in walks, runs and fitness and wellness programs on campus.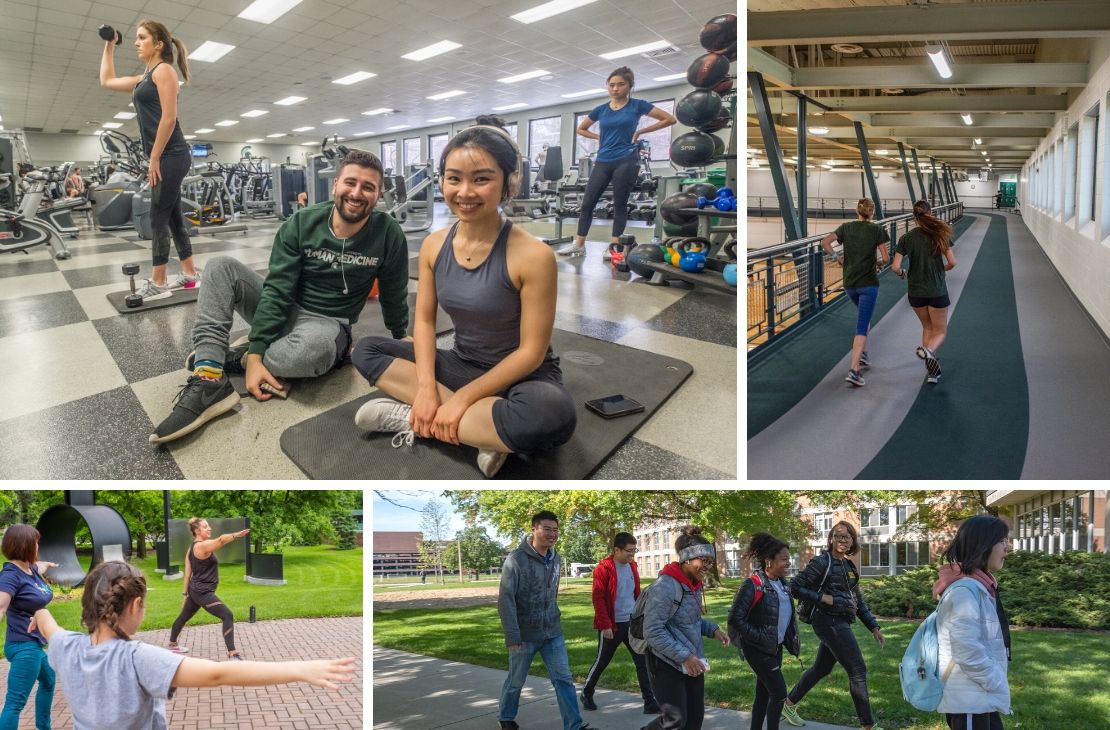 ---
Spartan Health and Well-Being Events
---
Sustainable health is a key element of MSU's social commitment to sustainability.
Multiple programs on campus, including Health4U, SPARTANfit Fitness and Wellness Program, and Recreational Sports and Fitness Services, promote sustainable health and wellbeing through classes, individual mentoring and outreach programs. Learn about these offerings below.
SPARTANfit
The goal of SPARTANfit is to enhance student success and the pursuit of lifelong well-being by creating opportunities that foster engagement and well-being for MSU students through diverse fitness and wellness services and resources. SPARTANfit